We provide disaster recovery and property restoration services to the insurance industry, property, and business owners.
We are usually the first responders following significant damage to commercial or residential property from floods or fires, water damage, sewage backup and other major events. We will work on your behalf to contain and record the damage and determine course of action for clean-up taking potential hazards into account such as: asbestos, electrical, mold, bacteria, lead, etc.
We inventory, catelog, and decontaminate personal belongings and store these materials.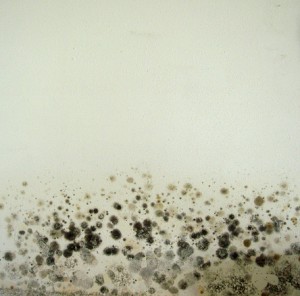 Water Damage Inspections, Surface/Airborne Mold/Bacterial Sampling
We provide detailed water damage inspections resulting from floods, leaks and sewer backups.  Our procedures will help clients find and eliminate any sources of moisture,  which is the key ingredient in microbial growth.  During the inspection we may recommend that air/surface  sampling is performed depending on visual cues like standing water and visible mold (mould) – all of these factors contribute to the mold removal plan.  In cases of sewer backup we will always sample for airborne mold (mould) and bacteria.  Our report and remediation quote will make recommendations on required steps to make the area a healthy and safe environment.
Mold Remediation
We offer professional mold removal services. We will identify the cause and provide you with a range of options to correct the issue and prevent future damage. If we need to disturb or repair materials in your home or business in order to conduct the mold removal and remediation work we are required to identify any asbestos or lead containing materials and conduct services to remove asbestos prior to removing or repairing the area in question.
In our moist coastal conditions, mold remediation in buildings and homes can be complex since you often cannot always see the full extent of a mold problem. Mold is often not visible, and may contaminate the air after removal of the water damaged material begins. Mold removal processes should prevent cross contamination, keep building occupants safe and of course remove the source of the problem to prevent mold from returning. The process of cleaning mold stirs up spores that can potentially contaminate other areas of a building and create an indoor air quality (IAQ) problem.
Safe, Responsible Disposal of Mold and Hazardous Waste
Mold and other Hazardous Material Sampling and Testing
Home Buyer and Seller Education and Assistance
Pre Demo / Reno Site Testing and Removal Services
Hazards in and around flood-damaged buildings include the risks of:
Growth of large mold colonies
Septic system collapse
Structural collapse
Toxic sludge and materials containing waterborne bacteria
Electrical shock hazards
Read more about the effects of mold here Canadian Centre for Occupational Health and Safety.